*FUEL SURCHARGES APPLY

6.875% New Jersey Sales Tax on all Rentals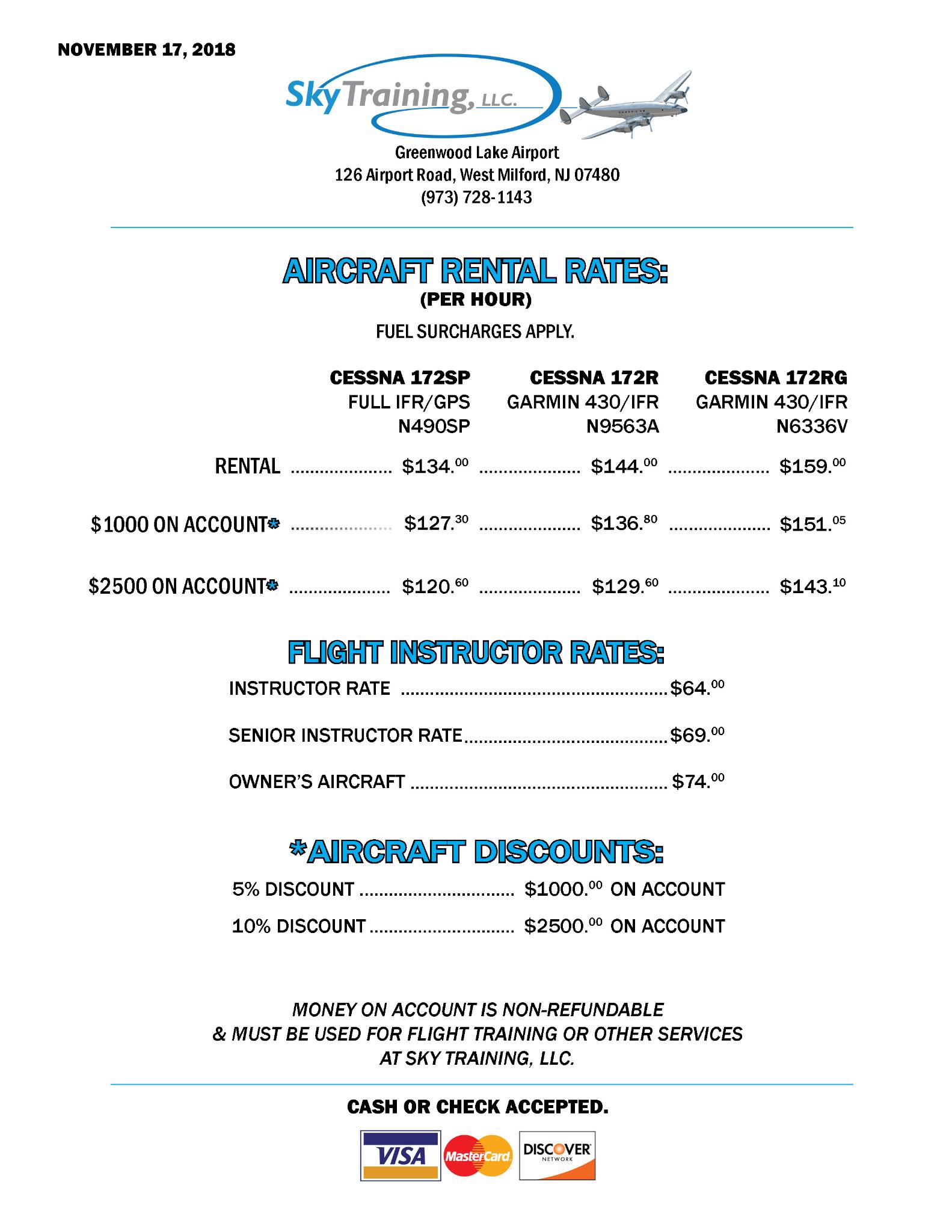 FLIGHT INSTRUCTOR RATES
Senior Instructor Rate: $69.00
Renter Pilots should bring:
2. A copy of their Pilot Certificate
3. A copy of their Medical Certificate
5. The Renter Policies, signed and completed.
Rental Discounts:
$1000 on account 5% Discount
$2500 on account 10% Discount
Money on account is non-refundable and must be used for flight training or any other services that
Sky Training, LLC offers.
Cash, Check, Discover, Visa, AMEX, and MasterCard
New York City Special Flight Rules Area
Flying the Hudson River? It is now mandatory that you take an online test.
Cessna 172R Full IFR / Garmin 430 / ADS-B N9563A
Cessna 172RG Garmin 430 / ADS-B IFR N6336V
Cessna 172S Full IFR / GPS N490SP KIN 94 GPS